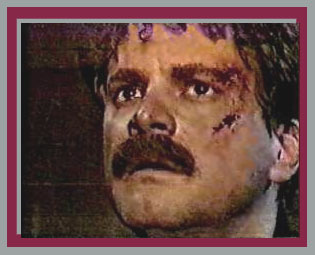 Starring Colin Firth As Mr. Holroyd


FILM FACTS

Title: The Widowing of Mrs. Holroyd
Year: 1995
Colin's character: Charles Holroyd
Starring: Zoe Wanamaker (Lizzie Holroyd), Stephen Dillane (Mr. Blackmore), Brenda Bruce (Charles's Mother), Shane Fox (Jack Holroyd), Lauren Richardson (Minnie Holroyd), Melanie Hill (Laura), Mossie Smith (Clara), Wayne Foskett (Rigby), Peter Needham (Mine Manager), Gavin Abbott and Christopher Brand (Miners)
Director: Katie Mitchell
Producers: Simon Curtis, Ruth Mayorcas (Associate Producer)
Make-up Designer: Caroline Noble
Written by: D. H. Lawrence
Released by: BBC for the series Performance

PLOT SUMMARY

This is a play about a man--a miner named Charles Holroyd (Colin's role)--and his family and how events transpire to change their lives drastically in one day. Charles's wife, Lizzie, wishes that her husband were dead, and this wish comes back to haunt her when he is killed in a mine accident. The play is one of D. H. Lawrence's earliest works, from before he became famous as a novelist.
Lizzie Holroyd has been making plans to run away with the local electrician, Mr. Blackmore, who has professed his love for her and has persuaded her to leave Charles and journey to Spain with him.
The scene has been set to show that Lizzie has taken about all she can stand from this brute of a husband. Mr. Blackmore says things like "it's rotten when you're tied to a life you don't like" that play on Lizzie's mind, confirming just how unhappy she is. Then her husband brings two women from Nottingham home for a drink, which infuriates her more.

GENERAL COMMENTS

Colin Firth in the Film
Colin Firth plays Charles Holroyd, and as such is one of the central characters in this play. He does not have the most screen time, but certainly has a difficult role to work with.

Colin plays a belligerent, rather hostile man--drunk in many scenes--with seemingly little to recommend him if you believe the picture painted by his wife, Lizzie. As the story unfolds, however, Charles is revealed as a deeply unhappy person himself. Charles's feelings are also deep, but he doesn't know how to express them. This has led to the deterioration of the marriage, until it is now dead. The Holroyds' marriage has apparently never been a happy one. Lizzie has recently come into a bit of money and Charles knows she is not now dependent on him for survival.

As the play progresses, we see that Charles has always felt that Lizzie thought herself above him. She admits she married him to get away from "her place." He was apparently a very good-looking man, not at all like the man he is after years of marriage. We also hear his mother saying that Charles has changed a great deal since the marriage, for the worse.

It becomes clear to the audience that there was some affection between them at the beginning, but a lack of communication has finally driven them irreparably apart.

Colin filmed this at approximately the same time he was doing "Pride and Prejudice" (1995). As his fans know, he has a habit of choosing very different roles from the one he has just done. The two roles are very different, indeed. While Mr. Darcy was a quiet, taciturn man whose feelings, nonetheless, ran very deep, Charles Holroyd was a blustery, obnoxious, drunkard most of the time.

Colin does not have many lines in this drama, but the viewer still has to solve the mystery of why Lizzie (same name as his love in Pride & Prejudice) would have married such a man as we see in the present-day Charles. Colin must at some point make the viewer see something redeeming in this overbearing character.

There is a wide range of emotions needed for this part--from acting the drunkard when he brings home the two ladies he has been drinking with, to showing the love for his children, to his utter look of helplessness and despair before he leaves the house later that evening to return to the pub.

Although this role may be thought similar to the ones Colin played in "Tumbledown" or "A Month in the Country" for showing anguish and pain, this is the first role where he has had to also show anger and belligerence, while also trying to show why he is tortured without being able to verbalize it. It has to all come out in his actions and facial expressions.

TRIVIA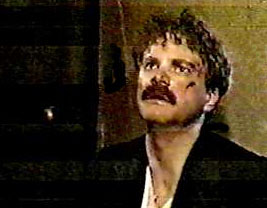 *
The play was first broadcast on BCC on Saturday, October 14, 1995. This was during the time that "Pride and Prejudice" was having its 6-episode run in Britain and causing Darcy fever.
*
Caroline Noble, who did the makeup for "Pride and Prejudice," did the makeup for this play. Quite a contrast in Colin's looks!
*
This is how the script describes Charlie Holroyd: "Holroyd is a big blond man. His cap is pushed back and he looks rather tipsy and lawless. He has a heavy blond moustache."

Colin himself has said about his looks: "I'm neutral enough looking, I can be good-looking enough, I can be unattractive enough. I'm in the absolute pole position really, all of the advantages . . . there are no complaints here." - from Attitude, April 1997

*
Bridget Jones in her now-famous diary (Helen Fielding "Bridget Jones's Diary) mentions being disappointed to see Darcy (Colin) with a ratty moustache, in a picture with Elizabeth (Jennifer Ehle). Possibly this mustache was grown for Holroyd.

"When I stumbled upon a photograph in the Standard of Darcy and Elizabeth, dressed as modern-day luvvies, draped all over each other in a meadow: she with blonde Sloane hair, and linen trouser suit, he in striped polo neck and leather jacket. . . . This is absolutely disgusting. Feel disorientated and worried, for surely Mr. Darcy would never do anything so vain and frivolous as to be an actor and Mr. Darcy is an actor. Hmmm. All v. confusing."

| | |
| --- | --- |
| * | This is not the first time that Colin has played "a dead body" on the screen: he was a corpse in "Valmont," "Wings of Fame," and "Playmaker," and was to be one again in "The English Patient." |
| * | Zoe Wanamaker is a well-known stage and TV actress. She is the daughter of Sam Wanamaker, who was instrumental in the project of reconstructing the Globe Theatre in London. |
| * | There was a character named Holroyd, played by actor Brian Dennehy in "Nostromo," a film about silver mining which Colin starred in (see Roles page for more information). |
| * | Colin and his younger brother, Jonathan, both have worked with Director Katie Mitchell--Jon in Shakespeare's Henry VI. Mitchell has been called one of the London's most innovative new directors. |

COMMENTS BY COLIN

Quote by Colin Firth on playing this type of character:
"But I've always believed, somehow, that the more 'miserable' a character you play is, the more interesting they become. . . . At least when the director shouts 'Cut!', you can return to some semblance of being yourself."

From the A&E page on Pride and Prejudice

REVIEWS

TV Review from the London Times, Monday October 16, 1995, by Lynne Truss
The Widowing of Mrs Holroyd: Mr Darcy in deep trouble down t'mine.

Nobody wants actors to be typecast, but I do find it jolly hard to accept that bloke with the terrible haircut from Drop the Dead Donkey when he now turns up as a nice guy in Casualty (BBC1). Likewise, when the nation's heartthrob Mr Darcy (Colin Firth) rolled home as a drunken miner in BBC 2's The Widowing of Mrs Holroyd on Saturday, the comedown was surely undignified for a man of his position . . . .

D.H. Lawrence's The Widowing of Mrs Holroyd was the second play in the Performance season (BBC2), and again provided a great showcase for acting. Put simply, the play calls a bluff: Mrs Holroyd (Zoe Wanamaker) is a downtrodden wife in a dark house, seemingly overwhelmed by laundry, who swear in whispers to her bearded confidant (Stephen Dillane) that she hates her husband, and wants him dead. The next thing she knows, he dies in a pit collapse, and is brought home sooty to the parlour. Is she happy now? No? Well, there is no pleasing some people.

After an hour of emotional slow build, the last 20 minutes of the play were utterly heart-breaking: a true catharsis. The dead body washed clean by the grieving wife, while she weeps: "Oh my dear, my dear, I can't bear it." Wanamaker's face dissolved in tears like a melting candle, while Brenda Bruce as Holroyd's mother supplied a kind of chorus.

"White as milk he is," she said, washing his chest. "We mun get him done soon. We shall have such a job."
Other sources:
Daily Telegraph: 7/10/95 "The Arts--Bringing the Theatre to TV"

Independent: 14/10/95 "Television"

Guardian: 16/10/95 "The Hole Truth" G2, p.9.

Radio Times: 14-20/10/95, p.70 picture and small preview.

TV Times: 14-20/10/95 p.5 small preview.

Time Out: 4-11/10/95 p.171 small preview of Performance season; 12-18/10/95 p.170 small preview.
About the Production
Duncan Brown, Lighting Director on the television drama, The Widowing of Mrs Holroyd:
"The dramatic action took place over 2-3 days with scenes set in late afternoon/ evening to dawn the following day. The Production Designer designed a four walled enclosed set representing the downstairs apartments of a miner's cottage with an external yard. The interiors of this composite set were covered in a ceiling piece."

"After much discussion with the Director and the Production Designer, a lighting style was adopted which used the painting 'Dismal Dawn' by Frank Bramley as a starting reference. It was also felt that full use should be made of the practical light sources in the set: candles, fires and oil lamps, etc."

"As the play was to be shot in Studio 6 at BBC Television Centre, equipped with CCD cameras and digital video processing, it was known that the overall light levels could be on the low side so that the practicals would read as the primary sources.

"The problem now was how to provide--through the upstage windows and doorways - a counterpoint to the internal 'feel'; an impression of soft, diffuse and dismal light, 'Moonlight through Smog'. This needed a single source, not a conventional fresnel, but instead a broad, soft and controllable source that would have the 'poke' to cover the exterior--yet provide the right quality of light."

FAVORITE QUOTES

Mr. Blackmore has brought Charles home from the bar and while trying to calm Charles, says that he had better leave because Charles insists on calumniating his wife. Charles replies:
"Calumniating! Calumniating! I'll give you calumniating, you mealy mouthed jockey."
Charlie and Lizzie are arguing about Mr. Blackmore's attentions to Lizzie.
"We'll see who's master of this house. I'm going to put a stop to it. I've put up with it long enough. You think I'm a dog in this house--not a man."
Charles has forgotten Blackmore brought him home.
"Am I a fool? Can I see? What's he doing here then?"
And the many times spoken great quote:
"Wot? Wot?"

THINGS/SCENES TO WATCH FOR

1. Charles and wife talking before he goes back to the pub.
When Charles and Lizzie argue about the two women Charles had brought home, he says "They're as good as you are." Charles is apparently trying to tell his wife that she shouldn't feel so superior. She answers, "Whatever I was and whatever I may be, don't you ever come near me again." He then tells her that he knows the electrician has been hanging around her: "I noticed; I'm not a fool." To which she replies, "No, you're not. You're a drunken beast, that's all you are." Charles reacts to this with anger and they both say things that show how unhappy they have become.

Lizzie: If you won't go, then I will.

Charles: Go then. You've always been too big for your shoes in my house.

Lizzie: I never should have looked at you, only you showed a fair face then.

Charles: Wot! Wot! We'll see who's master of this house. I'm going to put a stop to it. I've put up with it long enough. You think I'm a dog in the house - not a man.

Lizzie: A dog would be better. . . .

Lizzie: [I hate] the sight and sound of you.

Charles: By God, and I've known it a long time.

Lizzie: I only want to be rid of you. Do you think I care about what you say? I've tried for years because of the children-go--I mean it--go out again and if you never come back again, I'm glad.

This is the moment when I feel Colin does his best acting in the play. He struggles with his anger, then shows confusion, indecision, which turns into regret. He gives a look that says without words "How can I make it better? What can I say? What can I do? This is all falling apart. She is going to use her inherited money and leave me." Charles reaches out as if to make contact with his wife, but then changes his mind.

Lizzie sits in her chair like a stone person, never moving a muscle. Charles's look changes to one of helplessness, and he leaves the house.
2. Mr. Blackmore brings Charles home from the pub because Charles is too drunk to make it on his own.
Charles is upset that Blackmore is there and starts a fight with him. They end up outside and Charles falls down. His wife looks down at him and says, "I wish he was dead!" They bring Charles into the house and Blackmore tries to convince Lizzie to run away with him. "I wish I had killed him. I've never wished anything so much in my life."
3. Wife washing off his dead body and crying.
"My dear, my dear, oh my dear

Oh, I can't bear it, my dear.

You shouldn't have done it, you shouldn't have done it.

Oh, I can't bear it for you.

Why couldn't I do anything for you, the children's father?

I wasn't good to you, but you shouldn't have done this to me.

Did it hurt you? Oh, my dear, did it hurt you? Oh, I can't bear it.

No, things aren't fair. We went wrong, my dear, I never loved you enough. I never did. What a shame for you, but you didn't try. I would have loved you, I tried hard. What a shame for you; it was so cruel for you.

You couldn't help it, my dear and I can't do anything for you and it hurt you so."




At this point, Lizzie bends over Charles and kisses him through her tears.

ABOUT D. H. LAWRENCE

The Play
According to some sources, D. H. Lawrence wrote the first version of "The Widowing of Mrs. Holroyd." about 1910. It was first produced by a group of amateurs in Chelsea in Feb 1920 and was not performed again until 1926.

There are autobiographical undertones to The Widowing of Mrs. Holroyd and some parallels to "Sons and Lovers." In "Sons and Lovers," Gertrude Morel, a refined middle class woman, marries a coal miner, who descends into alcoholism. Lawrence sets the play in the world in which he grew up-that of mining communities. His own father was a coal miner and his mother a schoolteacher.
Biographical/Bibliographical Info (excerpts from "Biography of D. H. Lawrence" by John Worthen)
David Herbert Lawrence, born 11 Sept. 1885, Victoria Street, Eastwood, Nottinghamshire, England, was the fourth child of a coal miner, Arthur Lawrence, and his wife, Lydia Beardsall Lawrence. As a baby, Lawrence developed bronchitis, and his lungs would plague him all his life.

The young Lawrence was a good scholar, becoming the first boy from the Beauvale Board School to win a scholarship to Nottingham High School. He had few friends. His wife Frieda later said that one boy took Lawrence home to tea and, upon discovering that his father was a coal miner, refused to have any more to do with him.

Lawrence spent much of what today would be thought of as "leisure time" helping his overworked, and beloved mother. His early life is portrayed in "Sons and Lovers."

When he was fifteen, Lawrence began to work at a factory in Nottingham. Away from home for fourteen hours per day, working in dark and airless conditions, his frail health deteriorated. Within six months, Lawrence had pneumonia. When he recovered, he joined the local British School as a pupil-teacher. He also later attended the Pupil-Teacher Centre at Ilkeston where he made many friends. He began to write. This writing was done in secret, under the guise of "lessons," at home.

In December 1904, Lawrence sat the examination for the King's Scholarship, which would guarantee him a day place at Nottingham University College, where he could obtain his Teacher's Certificate. He passed--in the top 37 of over 2,000 candidates. However, Lawrence was bitterly disappointed by college. He felt that he gained nothing from the experience. He had imagined lecturers full of enthusiasm and inspiration but instead remarked that he "might as well be taught by gramophones as by those men."

In January 1911, his first novel, The White Peacock, was published, but this accomplishment was overshadowed by the death of his mother, from cancer, in December 1910.

In November of 1911, the poor health that had plagued Lawrence all year culminated in pneumonia. Once recovered, again, his life's direction was dictated by his lungs. A German uncle suggested a plan whereby Lawrence could become a Lektor in a German university. Ernest Weekley, a professor of Modern Languages at Nottingham University, invited Lawrence to discuss the details. Lawrence accepted the invitation and within two months went to Germany--not, however, as a Lektor but as the 26-year-old lover of Frieda Weekley, Weekley's 32-year-old wife.

By 1912, Lawrence had one novel published, had another in progress, and had published several pieces of poetry and some essays and short stories. The enormity, however, of the decision he made to support himself by writing cannot be overestimated. Most writers of the day had at least some private income, Lawrence, son of a coal-miner, had nothing.

In 1912-1913, Lawrence prepared his play The Widowing of Mrs. Holroyd for publication. It had been accepted by the American publisher Mitchell Kennerley. Lawrence revised it heavily, in accord with his new thinking about marriage. "It seems to me that the chief thing about a woman--who is much of a woman--is that in the long run she is not to be had."

In May 1913, "Sons and Lovers" was published in Great Britain. It did not sell overly well, and Lawrence considered that he may have to return to teaching. He managed, however, to produce short stories, articles, essays and poetry which enabled the pair to live the very simple life on the continent, including Italy, with which they were satisfied. The lovers returned to England briefly during this year for Frieda to see her children. Access was denied her and the pair returned to Europe. Also, Frieda's divorce had been completed at the end of April, and Lawrence married her on 14th July 1914.

"I hadn't lived before I lived with Lawrence" - Frieda Lawrence
The couple wanted to return to Italy but the outbreak of World War I prevented their departure. The war years in England were bitter ones for Lawrence. His book, The Rainbow, published in 1915, was banned and he had great difficulty in earning enough to live on--he was to never fully recover his spirits or gaiety again.
"The feelings I don't have I don't have.
The feeling I don't have, I won't say I have.
The feelings you say you have, you don't have.
The feelings you would like us both to have, we neither of us have.
The feelings people ought to have, they never have.
If people say they've got feelings, you may be pretty sure they haven't got them.
So if you want either of us to feel anything at all
You'd better abandon all ideas of feelings altogether."
1916, Twilight in Italy published
1917, Look! We Have Come Through published
1918, New Poems published

1919, Bay, A Book of Poems, published
1920, Women In Love & The Lost Girl published
1921, Movements in European History; Psychoanalysis and the Unconscious; Sea and Sardinia published
1922, Aaron's Rod; Fantasia of the Unconscious; & England, My England published
1923, Studies in Classic American Literature; Kangaroo, & Birds; Beasts and Flowers published
1925, St. Mawr published
1926, The Plumed Serpent published
1927, Mornings In Mexico published
1928, The Woman Who Rode Away; Lady Chatterley's Lover published
1929, A Propos to Lady Chatterley's Lover written. Pansies published

After the war, Lawrence returned to live on the continent, where he wrote many of his major works.
In October 1929, Dr Andrew Morland, the English lung specialist, examined Lawrence and persuaded him that his long-neglected tuberculosis required urgent care. On his advice, Lawrence moved on 6 February to the sanatorium called Ad Astra at Vence (France). As the news spread that his life was in danger, H. G. Wells called on him, and the American sculptor Jo DAVIDSON made a model of his bust. He did not take kindly to life in the clinic, and left it on March 1st for the Villa Robermond, where he died the next day.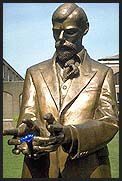 Quotes from D. H. Lawrence
"Coal is a symbol of something in the soul, old and dark and silky and natural."

He describes colliers as "gods in the underworld, or as elementals."

"The more scholastically educated a man is generally, the more he is an emotional boor."

"If only we could have two lives: the first in which to make one's mistakes, which seem as if they have to be made; and the second in which to profit by them."

"I believe a man is born first unto himself--for the happy developing of himself, while the world is a nursery, and the pretty things are to be snatched for, and pleasant things tasted; people seem to exist thus right to the end. But most are born again on entering manhood; then they are born to humanity, to a consciousness of all the laughing, and the never-ceasing murmur of pain and sorrow that comes from the terrible multitudes of brothers."

"After all, the world is not a stage--not to me: nor a theatre: nor a show-house of any sort. And art, especially novels, are not little theatres where the reader sits aloft and watches . . . and sighs, commiserates, condones and smiles. That's what you want a book to be: because it leaves you so safe and superior, with your two-dollar ticket to the show. And that's what my books are not and never will be. Whoever reads me will be in the thick of the scrimmage, and if he doesn't like it--if he wants a safe seat in the audience--let him read someone else."

"The cruelest thing a man can do to a woman is to portray her as perfection."

"Be still when you have nothing to say; when genuine passion moves you, say what you've got to say, and say it hot."

On Self-Pity: "I never saw a wild thing sorry for itself. A small bird will drop frozen dead from a bough without ever having felt sorry for itself."
References:
(a) "Biography of D H Lawrence, John Worthen, 1997, The University of Nottingham Library, Manuscripts and Special Collection

(b) The Young Lawrence, Helen Croom, 1996

(c) Lawrence In Europe, Helen Croom, 1996

(d) Quotations, Franklin C. Baer, 1996,1997

(e) Aesthete's List - D.H. Lawrence Web Guide Page

TAKEOFF OF THE WIDOWING
OF MRS. HOLROYD

Fiction Take-Off of the Widowing
Written by fan of Colin Firth (and Rufus Sewell)

She sat in her modest little home, nestled in the rat-infested swamp surrounding the coal mine. Her neighbor, looking surprisingly like Rufus Sewell, stopped by to help her change the light bulb over the kitchen table.

How many British actors does it take to change a light bulb, she thought? Three! Colin Firth, Rufus Sewell, and Jeremy Northam!

The kids were out gathering acorns for supper. (They had little money and since Dad had a bit of a drinking problem, less and less as the days went by.) The handsome neighbor made promises to take her away from all of this.

Was his name Mr. Sewell or Mr. Calgon? She was sorely tempted, but felt devotion and love to that rogue of a drunkard husband she had. Under that ruddy alcoholic complexion, the unkempt hair, the scruffy moustache...*somewhere* under all that was the man she fell in love with. Before those big brown eyes turned bloodshot. Before that velvety voice became a slur of indiscernable words.

She sent the kids upstairs to bed. Just in time. Hubby stumbled in with a couple of floozies from downtown. Ugly scene. Kids saw too much. Handsome neighbor looking better and better.

I'd better stop now, she thought. Spoilers ahead. But geez, the title kind of gives it away: "Widowing of Mrs. . . ." and we know who the Mister is. You figure it out.

Want to see it for yourself? Make the choice between a kindly, not nearly as handsome as Rufus or Jeremy OR Colin neighbor and the drunk obnoxious husband who looks remarkably like Colin after 50 miles of bad road?

Be kind to the OT contingent. Share your knowledge of Colin and Rufus and Jeremy and other handsome British actors. Good things will happen to you (like getting the "Widowing of Mrs. Holroyd" tape!)

I've seen it. You can too.

Rai (Rewinding in Rufusville)

RATINGS

| | |
| --- | --- |
| ***** | Superb/breathtaking/heartstopping/etc |
| **** | Excellent |
| *** | Very pleasing |
| ** | Still lovely, but . . . |
| * | Bad hair day |
Personal Ratings:
| | |
| --- | --- |
| ** | Colin's looks |
| ***** | Colin's acting ability |
| **** | The film in general |
| *** | Ranking in the films of Colin Firth |
| *** | Watchability & rewind factor |

WEB LINKS


CREDITS

This page written by Marilyn , edited by Janet, designed by Murph, assembled by Sharon
Special thanks to Lisa W. for providing information for this page It is part of a Firthland project on the films of Colin Firth.
Snappy photos taken from video by Sharon
Please excuse the poor quality of these pictures. Every attempt is made to purchase videos.
Unfortunately, this obscure film is not available for sale.
Other Picture Sources:
Thanks to Meluchie for the Colin and Jennifer photo
Source: D. H. Lawrence statue photo
Source: D. H. Lawrence wedding photo